Suffolk County
Voter Services | Local Debates | Contact Us
The League of Women Voters is a nonpartisan political organization encouraging informed and active participation in government. It influences public policy through education and advocacy.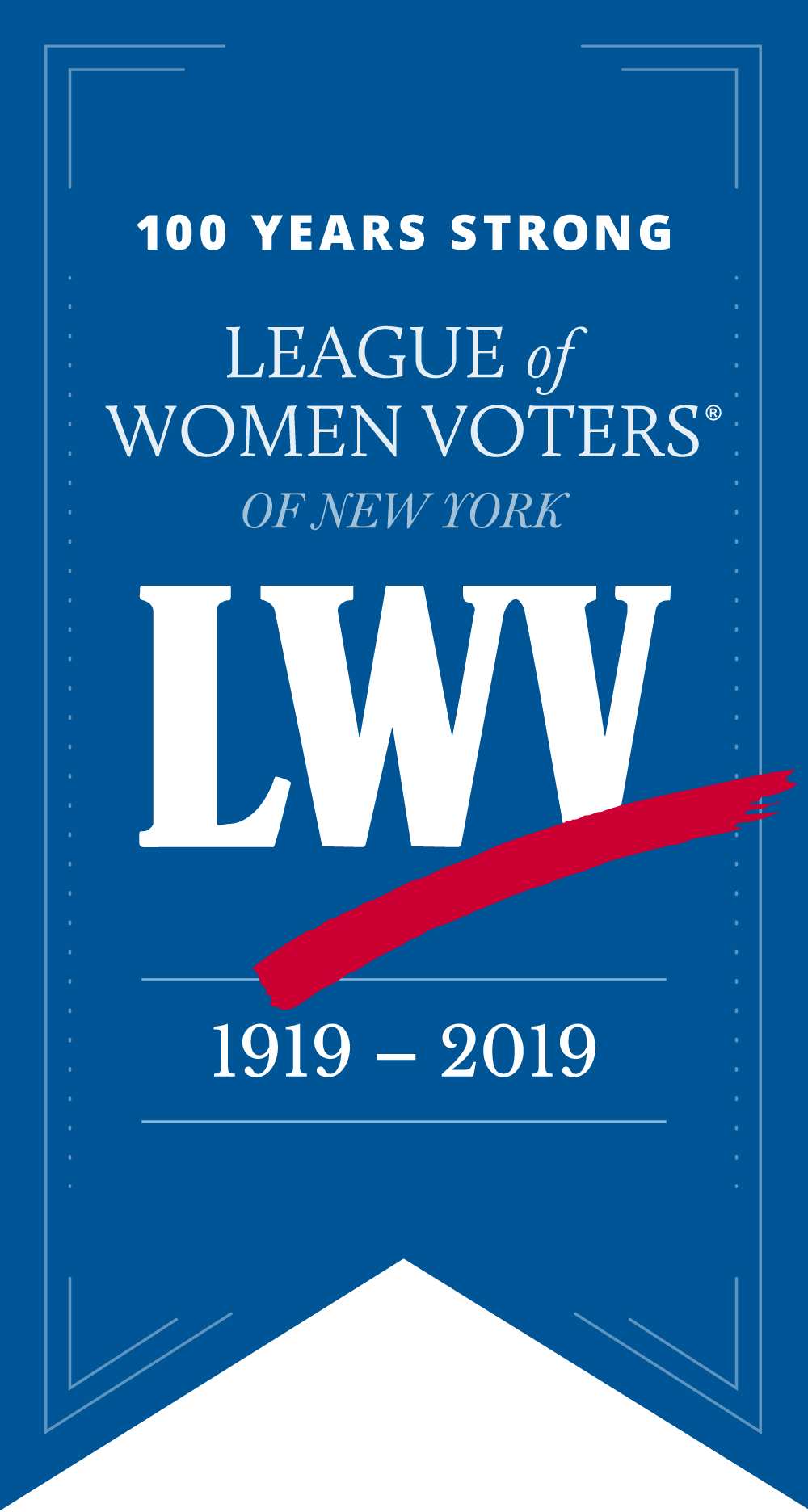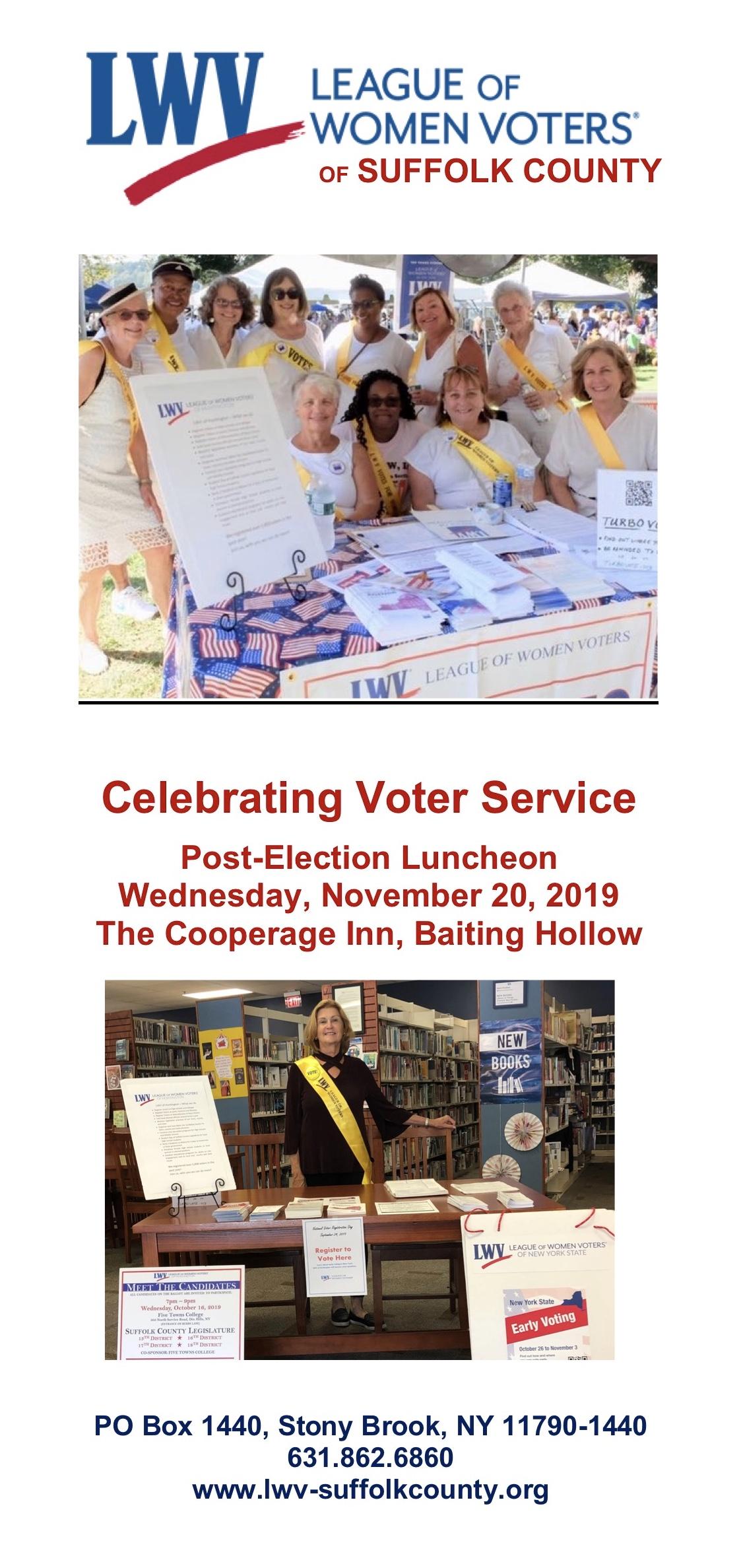 The League of Women Voters of Suffolk County, and local Leagues in Brookhaven, Hamptons, Huntington, Shelter Island and Smithtown spend countless hours on voter registration, voter education, candidate debates and voter service. Please click on the trifold cover below to read the impressive list of LWV voter service activities in 2019. You can help in 2020- contact a local League or consider making a tax-deductible donation to our Education Foundation.
2019 NYS Voting Reform Achievements
The state budget was finalized and Albany has strengthened its commitment to voting rights reform. For the first time, the state has made a significant investment in our elections -- $25 million in dedicated funds to make strategic investments in early voting and electronic pollbooks.
LWVNY and coalition partners together changed history, by changing the conversation in New York state, and advocating for the passage of the first set of voting rights laws in over a century earlier this year. These crucial reforms are now closer to becoming a reality. We pressured the Governor and the State Legislature to: Fund early voting & electronic pollbooks: We fought hard to give busy New Yorkers more time to vote. And we won. The State needed to provide dedicated funding, and not ask counties to rely on other cost savings, to ensure seamless implementation. The state has allocated $10 million for early voting operations costs and $14.7 million in appropriations for electronic pollbooks.
Electronic poll books: Instead of relying on paper-based voter rolls, counties will now be able to use electronic poll books on Election Day. Electronic poll books have already proven to save voters time at poll sites, increase the accuracy of voter rolls, and save election administrators money over the years. They will also be critical for counties implementing early voting in November.
Uniform polling hours during primary elections: Next year, all New Yorkers will be able to vote from 6am to 9pm during a primary election. Currently, the vast majority of the state can only vote from 12pm to 9 pm during a primary.
Online voter registration: Starting in 2021, New York voters will be able to register to vote online through the State Board of Elections website. Currently, New York voters are only able to register or update their voter registration through an online DMV portal if they have a license.
New York just moved a step closer to modernized elections, but there's more work to be done.
Also the Voter Friendly Ballot Act (VFBA)was passed by the NYS Legislature and is now waiting to be signed into law by the Governor. The VFBA will make significant improvements to the readability and layout of the ballot. These changes will eliminate visual clutter, increase font size, and emphasize the most important parts of the ballot like candidate names and party affiliation